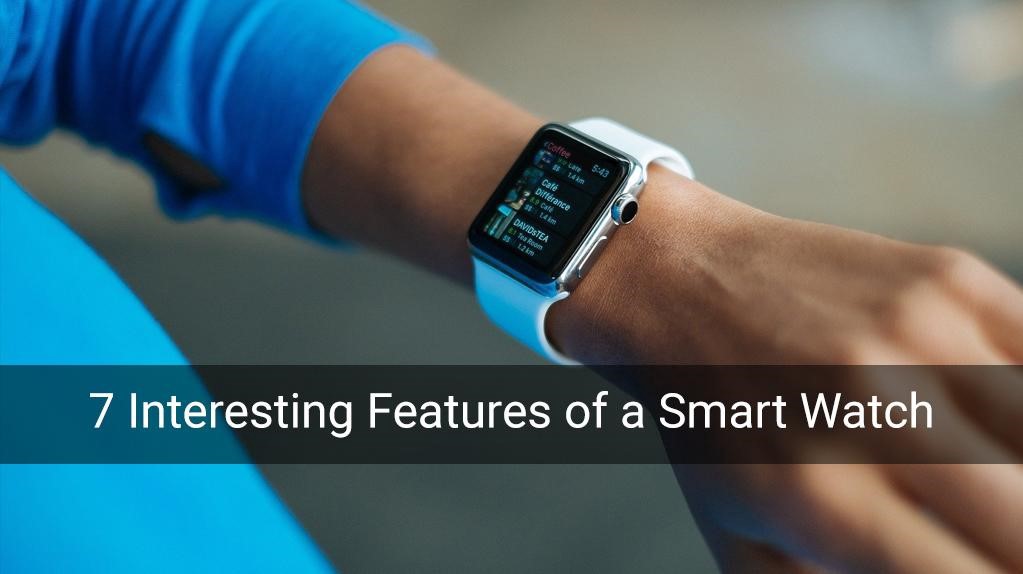 Smartwatches have made a name for themselves and have carved a niche of their own worldwide. With the rapid pace of technological developments, they are getting more affordable and packing in more features day by day.
Although smartwatches are usually associated with technology freaks and health enthusiasts, they are also potentially beneficial wearable technology for the elderly.
Smartwatches are ideal for keeping track of health, communicating with loved ones, and much more. Also, they are quite easy to carry around and operate.
Want to know some of the most beneficial features of smartwatches? Just read along, and you'll find 7 interesting features of a smartwatch and why they are essential for senior adults.
It offers smart navigation for easier journeys
Let's start with the most interesting one. We all know smartwatches can help you navigate using GPS and Google/Apple Maps. But what if I told you it also enables you to navigate when walking via vibrations?
Take the Apple Watch, for example, which uses vibration to tell a person to turn right or left. It significantly reduces distractions during travel as you don't have to look at your smartphone screen again and again.
This feature especially comes in handy for older adults as they can roam around their neighborhood without getting lost. It can also act as an ideal navigation guide for visually impaired seniors.
2. It helps you find things
We often lose our keys and devices like smartphones, headphones, etc. hoping our Google Assistant or Alexa will tell us where they are.
Just imagine a similar situation but for older adults. For them, losing their keys and other digital equipment can be a dangerous scenario.
In such cases, smartwatches can come to the rescue.
There are multiple smartwatch apps which allows you to connect your car keys, smartphones, and other electronic devices to your smartwatch using trackers so that you can find them whenever you want.
This feature especially comes in handy for an older adult who lives alone.
3. It tracks your fitness and monitors your health
With old age, keeping track of your health becomes more important than ever.
Sure there are devices that exclusively measure your health. However, smartwatches provide similar fitness tracking features, heart rate monitoring, and more. Most smartphones come with those two capabilities as a built-in function and are adding more health-oriented features.
Devices like Apple Watch, Samsung Galaxy Watch, Fossil Sport Smartwatch, etc. are ideal smartwatches to look for if fitness tracking or health monitoring is your primary goal. With their waterproof designs, they are suitable for rigorous outdoor activities like cycling and swimming.
The significant advantage that smartwatches have over fitness bands is that they display a lot more information on the screen with interactive elements. You can see live results directly on your smartwatch rather than having to look in your smartphone regularly.
Bottom line: If you are looking for multiple features in a single wearable device, you can't go wrong with a quality smartwatch.
4. It acts as a mini smartphone on your wrist
A smartwatch can do almost everything your smartphone can do.
It helps you access your social media, calendar, important emails, etc. right on your wrist. Many smartwatches, except a few, have a long battery life which can make it a reliable companion device.
What's more, you can take your entertainment wherever you go with your smartwatch. Also, most smartwatches now come with GPS tracking and SOS so that in case of emergency, you can summon help and your family and friends can easily track your location.
5. It lets you control your smart home
Now here's something really interesting.
You can integrate your smartwatch with home automation. This capability allows you to control electrical appliances, lights, garage doors, etc. using your smartwatch from anywhere. However, it is important to know that automating your home with smart devices is a relatively complex process and should be done under the guidance of an expert. Once you have got all your smart devices and software optimized, you can control your entire home using your smartphones, smartwatches, and voice commands.
6. It works as a personal assistant
Another essential function of a smartwatch for older adults is that it can remind them about important activities like exercising, turning off electronic devices, and taking medicines.
All you have to do is use the smartphone app to set a timer with necessary tags to help remind the senior about specific activities. For instance, "turn the stove off before sleeping", "take the medicines at 8:00 PM for diabetes", etc.
7. It can become a constant digital companion
A smartwatch stays with you practically 24/7.
It consumes less space and is easy to carry everywhere.
Its waterproof design help allows you to use it even during heavy rains and swimming.
We're not done yet.
Smartwatches help connect you with your loved ones wherever you are.
The SOS feature in smartwatches is essential as it can share your live location with emergency responders and your family and friends.
All these factors make a smartwatch an ideal wearable technology device for people in their golden years.
For tech-savvy older adults, smartwatches are a perfect day-to-day gadget. For those who are significantly impaired or at risk, there are some dedicated smartwatches with Medical Alert system. And they don't have the stigma associated with most wearable medical alert products.
Bottom Line: A smartwatch is an ideal constant companion for older adults.
Conclusion
Smartwatches can do much more than telling the time. They can connect you to the world. These are just 7 of the best features of a smartwatch. With a creative mind, a smartwatch can be used in thousands of different ways.
On Akarwa, we have a wide range of smartwatches from top brands, For more details visit https://akarwa.com/smartwatch/
Recent Posts
Best Kindle Fire apps for 2 year oldsThe best toddler games on the Amazon Fire are the simple ones! …

Smartwatches have made a name for themselves and have carved a niche of their own worldwide. With th …

A Powerful Cell Phone: The HUAWEI P40 LiteThe HUAWEI P40 lite combines powerful performance with exc …